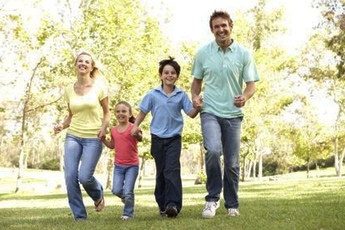 California medical insurance for Individual & Family Plans may be right for you if you are:
Self-employed or not covered by a group plan
Need temporary California health insurance coverage between jobs or are currently in a waiting period for group coverage
Looking for additional coverage for you or your family members
Want to increase your benefits and lower you monthly costs
Want to move to open your own Health Savings Account
With hundreds of plans to choose from, California medical insurance can be a confusing topic. The key to purchasing the best health plan for your needs is to be proactive and to know what decisions you must make before you ever begin searching for the right plan.
Your first step is to determine your health insurance needs: Do you need coverage only for yourself? For your family? For your small business? How much can you afford to spend on monthly premiums? Knowing your exact needs will make shopping for medical insurance in California much easier.
Once you know your specific health insurance needs, you're ready to start comparing health plans online side-by-side with several companies.
Create a list of questions that you can think of as you compare the health insurance plans available to you. Among the questions you should ask:
Will I be able to continue to go to my current doctor with this medical insurance plan?
If I need to see a specialist, will I need a referral or does the medical insurance plan allow me to choose any specialist I want?
If I want, can I change doctors? If so, is the process an easy one?
Are preexisting conditions covered under the medical insurance plan or is there a waiting period before pre-existing conditions are covered?
If I must go to the emergency room, under this health insurance plan, do I first have to be pre-approved? Or, can I go to the ER as needed?
If payment is denied by the medical insurance company, how do I appeal the decision? Will the medical insurance company in California handle the appeal, or is there an independent agency that handles all reviews?
In California medical insurance can be extremely affordable but you must compare your options. Comparing your options is extremely important to ensuring that you purchase the best plan for your specific needs. Some of the most important features of a health insurance plan you should pay particular attention to include monthly premiums, co-payments, deductibles, out of pocket maximums, type of plan (PPO or HMO), how much higher of a price you can expect to pay if you go to an out-of-network provider and whether or not preventative care and immunizations are covered. If you or a loved one is trying to get pregnant, you'll also want to determine whether or not the health insurance plan includes maternity coverage.
Ultimately, once you've compared medical insurance in California, you'll be ready to determine which health insurance plan best fits your needs and your budget.